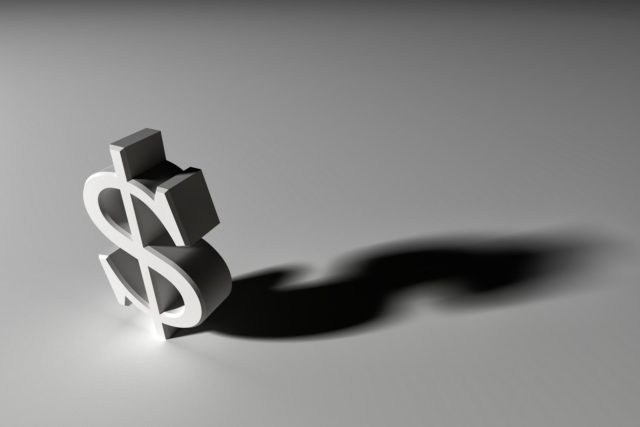 With the current 
adoption of smartphones at over 60%
  in U.S. alone and still growing, our major carriers in the U.S. have been making record
profits.
   The United States along has four major carriers and a few regional carriers to choose from depending on your location.   With 2 year contracts as the normal agreements these days, your cell phone subsidy money keeps the rich getting richer while you are stuck with a high monthly bill.   To make things more confusing, the carrier networks also aren't  fully compatible with each other meaning that you generally can't take a Verizon phone to T-mobile nor can you buy any phone that you like and expect it to work on Sprint.
The good news is that now there are more choices than ever for affordable plans on smartphones.  Many smaller carriers that offer prepaid services but still run on the larger carriers networks while allowing you to save a significant amount over the traditional post paid plans.  In some cases you can even bring over and activate your phone from your old carrier on the prepaid carrier, saving you even more money.
AT&T and T-Mobile compatible Prepaid carriers (GSM)
These networks will accept your unlocked AT&T & T-mobile phones.  You can also bring your own unlocked phone or buy one directly from the provider.  Phone prices range from affordable low to midrange smart phones that are under $100 to the most recent high end Smartphones that money can buy.  Most of these providers are even providing HSPA+ "4G" or LTE service if your phone supports it for blazing fast internet speeds.
With these phones you pop in your SIM card and go about your daily business.  They are also a safe bet for international travelers since GSM is a global standard.
Sprint compatible Prepaid (CDMA)
Verizon compatible Prepaid (CDMA)
These networks operate on Sprint or Verizon networks but may not accept their devices on their networks. Ting does accept some Sprint devices and Freedompop is rumored to be accepting certain Sprint devices. Your mileage may vary.   There are ways to get unsupported devices on these carriers but in general they are more trouble than they are worth and in some cases highly illegal.
If  your choice of CDMA carrier does accept your phone and you aren't a heavy user, you could save a lot of money with Ting as they only bill you for what you use.  Freedompop has free service (which can be upgraded for more airtime) provided that your phone is compatible and Republic wireless actually works over WiFi and only uses Sprints network when you're out of  WiFi range.
There are certain CDMA phones that have Sim card slots due to the roll out of LTE ( a GSM based) service among all carriers.  They may or may not be GSM compatible as a secondary feature since they are technically hybrid phones. If you have the option then I would advise you to stick with a GSM carrier as they are much simpler to deal with in terms of phone selection and swapping carriers.
This plan offers 5gigs of high speed data 4G/LTE if available in your area)
100 minutes talk
Unlimited text
  While it is tough to recommend a specific carrier due to the fact that all quality of service varies by location and everyone has different usage scenarios, my current recommendation to people is currently MetroPCS. Their current combination of $60 unlimited 4G/LTE (where available) data, unlimited talk & text, and the fact that you can bring your unlocked GSM phone is a winner in my book.  Just make sure to look at the coverage maps as with any  new carrier.  The great thing is that if you don't like their service, you have plenty more GSM providers that you can switch to without penalties.   Plus, you'll be saving quite a bit of cash every month.
Suggested affordable phones for GSM carriers:
Two of these 3 phones have or will shortly get up-to-date versions of Android and the third option is for big screen phablet lovers. It is also equipped with a recent version of Android.
You may also bring your unlocked iPhones and Galaxy phones to these networks, but those are more expensive if you buy them upfront.  
However
, note that
you will still save
a significant amount over 2 years even if you pay full price for one of these premium handsets.  The longer you keep using these phones, the more that you save over a contract carrier as you are not paying a subsidy on them.  To clarify, Sprint, Verizon, and AT&T will continue to charge you the higher monthly fee even if your contract is done.  Your subsidy never ends with them.  That's just something to keep in mind.
Happy bargain hunting!